E-commerce: Latest Trends.
E-commerce: Latest Trends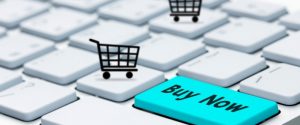 Ecommerce has seen a constant rise and growth since its inception. In the last couple of years, the popularity of ecommerce has shot up through the roof. With the industry rapidly growing and this has led to new trends and changes to keep on this industry evolving at the same pace. Ecommerce uses a mix of different technologies for their operations to work. This technology has to keep changing, adapting and evolving according to the market demands. Some latest trends in the Ecommerce industry are detailed below.
Also read – The Changing Landscape of Ecommerce
Beacon Technology
Beacons are devices which are used by retail stores and also connect to the store online application. These devices are used by stores to enhance the shopping experience for its customers. These devices are located in the store and connect with any customer who has the store application on their smartphones through Bluetooth. It is mostly used to send promotional offers and coupons to maximize the in-store shopping experience for the buyers.
Many brands have already started using beacon technology in their stores. It is a small device with good battery life hence; it is cost-saving and efficient. This technology can also be used for marketing purposes. It has features like hyper-location targeting, loyalty programs etc. With this technology, it can be easy to see if marketing strategies are working and create brand awareness as well. Personalization also is an added bonus of the beacon technology. Ecommerce platforms have begun incorporating this technology in their operations and it is expected to gain good results.
Chatbot
Chatbots are being introduced in the ecommerce industry at a rapid pace. Chatbots have provided the promised results and are now made a part of ecommerce operations. With the help of Chatbots, the businesses can cut down on time spent on customer support and also increases the number of repeat sales. It is a technology which can't be refused by ecommerce industry as it is proving its worth in getting desired results.
Big brands like Lego, for example, have introduced chatbot in their ecommerce operations. With chatbot technology, the customer is helped to choose the proper gift from the Lego store considering all the factors including age, budget etc. This has made it easier for customers to shop. When chatbot is used in ecommerce it usually includes features like talking to a digital assistant, viewing the product list or the catalog and also provide customer service. The chatbots also reduce the margin of human error while making the customer support easy for buyers. Like any other business the customers need to be a priority and with chatbot assisting customers has become much easier, convenient and efficient.
Digitizing the Storefront
Since the introduction of ecommerce, retail stores suffered a bit and later opened their own ecommerce applications and websites. This combining of retail and online has been interesting. The strategy of retail stores to include online and in-store experiences for their brands has been working well for them. This combination of online and walk-in has led to the adaptation of new technologies like the Storefront digitalizing. Storefront digitizing is the midway between complete online shopping and having some element of physical efforts to buy a product.
For example- A customer is buying a couch online but for furniture, it's very important to keep in mind the measurements of the room and piece of furniture. Here, with digitizing storefront technology, this couch is shown in your space along with the measurements to give you an idea about its look and feel especially in the space you have intended for it. This example shows that with digitizing the storefront the physical storefront experience can work with the online shopping. Many good brands like IKEA, eBay, Walmart etc. This merging of online and offline shopping is the future of ecommerce and retail.
Machine Learning in Ecommerce
In the constantly changing landscape of the ecommerce industry, machine learning is a new addition. With the amount of consumption of ecommerce of buyers all around the world and has made ecommerce an industry which is constantly evolving. The businesses gather data about the customers based on their purchases, product preference, age, where they live etc. Applying machine learning to ecommerce incorporates these gathered data and maximizes the use of machine learning in ecommerce.
Through machine learning applications features like recommended products, search for a particular item, error detection, pricing, and customer support is positively affected. With machine learning, ecommerce will be to provide a certain level of personalization for each customer rather than generalizing. The application of machine learning to the feature of search, for example, will make it easy for customers to find what they want. Machine learning in ecommerce is still quite new and businesses are still in the process of applying it but its prospects are very promising.
 SCM and ERP
Supply Chain Management (SCM) and Enterprise Resource Planning (ERP) are technologies which have gained popularity amongst ecommerce businesses. SCM plays a major role in ecommerce along with ERP. These two technologies as separate entities serve different functions in ecommerce and both are necessary to run the ecommerce businesses smoothly. It can be used for marketing purposes but it also makes operations work more coherently. ERP and SCM in a way go hand in hand, running parallel to each other but integration of SCM and ERP has made major waves in ecommerce industry. ERP is relied on for smooth automation process while SCM system helps better relations between supply chain members and the stakeholders.
Supply Chain Management and Enterprise Resource Planning are somewhat similar technologies in application but combining them will get even better results. The modern and new ERP systems used in ecommerce are specific to make things run smoothly and are compatible with SCM. ERP systems are completely integrated with the ecommerce SCM system and help in manufacturing, distribution, shipping, supplier, and buyer related services etc. With the ERP, the SCM will work a lot better in the ecommerce industry. The integration between SCM and ERP has shown positive results so far as more and more ecommerce businesses are integrating SCM and ERP.
There are technologies for the functionality of SCM and ERP are constantly being modified and improved. The major tech giants- Oracle, Microsoft Dynamics for ERP, SAP etc are being used to implement the ERP and SCM systems in the operations. Each technology of these companies have provided similar yet distinguishable features; for example, SAP ERP is more role-based with access to important data, applications, and tools for analyzing. On the other hand, Oracle offers modules like cash management, business intelligence, advanced planning, process manufacturing etc. Microsoft offers external functions as well, like the employee portal, customer portal and vendor portal. With these features and tools ecommerce has benefitted a lot and it has proved to achieve favorable results.
Ecommerce is an evolving industry; it has constantly been upgrading and adapting new technologies in their workings. Each new trend adopted by ecommerce has just made it easier for buyers, which has resulted in growth. We simply have to wait and see what new technologies and trends will be used in ecommerce henceforth to keep the industry booming.
2,781 total views, 3 views today