Emerging Trends in the Blockchain Technology
Emerging Trends in the Blockchain Technology
The "block" refers to a digital record and the 'chain' is created when these are filled to their capacity and then each block is chained to each other. This is the basic meaning of Blockchain technology. Blockchain technology has revolutionized the digital currency market since it was introduced back in 2009. Blockchain technology these days is not just limited to cryptocurrencies but is being used widely in other sectors of industries as well. This technology has grown immensely in its popularity over the years with different industries actually finding ways to make Blockchain technology work according to their needs. As with any technology, Blockchain is also changing and adapting to be able to suit different technological specifications. Let's take a look at the current trends for blockchain technology.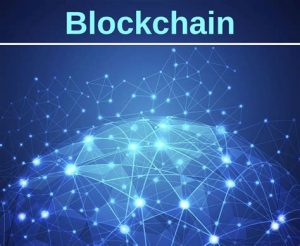 Blockchain technology and the Internet of things (IoT)
International Data Corporation (IDC) reports suggests that by the end of the year 2019, 20% of the IoT based industries will use some sort of basic Blockchain technology at some level in their operations. It is believed that the combination of IoT and Blockchain will work wonders with the right approach and application. With IoT, it might get easier for people to create and save data about themselves with blockchain making it secure.
Considering Blockchain just from the digital transaction point of view; it is all set make the process simpler, much more secure, faster in speed and comparatively more affordable. In the IT sector, usage of blockchain technology will be helpful to simplify the complicated central infrastructure; decentralizing it. Blockchain and IoT together will find new developments in smart home technologies; connecting various devices to each other with blockchain technology binding all the elements together. Micro-transactions are also said to become a mechanized process. The IoT is said to become more secure and fortified.
Usage of Blockchain Technology
A shift has happened lately when it comes to the blockchain. Since the introduction of this technology different organizations have dabbed with blockchain hoping to find applications for it in other sectors than the cryptocurrencies. The companies are not just experimenting and exploring this technology anymore but are actually trying to find practical applications for this technology in their workings. They are tweaking the blockchain technology to suit their business plans. Recently, Blockchain technology has found in the financial sector, trade processing, insurance claims and has also ventured into the healthcare industry.
The practical application of blockchain technology is on a rise in the technical and digital enterprises. It is more common for these organizations to utilize blockchain technology these days. Experts believe that about 40% of organizations will adopt blockchain technology in the near future. The use of blockchain technology might be limited to particular sectors of companies right now but that also means this technology is being accepted by organizations which shows promise. Eventually, blockchain may be applied practically to other industrial sectors as well.
Also read – The Basic Understanding of Cryptocurrency
Supply Chain Management
There were big projects of blockchain technology in development recently but they still remain as pilot projects and thus, there were no definite and substantial results to see if this technology worked and to what extent and how much return it has the capacity to generate. These projects though huge in scale are still in the development stage and it will take some time for these projects to be implemented on a larger scale and gather results.
On the other hand, Blockchain has been incredibly useful for supply chain management. When it comes to keeping supply chains in check blockchain is very helpful. While it reduces the amount of paper-based trails to zero; it also eliminates almost all scope of human error, delays in time, extra costs etc. The transactions become very secure and the level of transparency drastically increases with the use of blockchain technology. It will help supply chain work efficiently and give good results.
New companies apply Blockchain
Bitcoin's success was directly responsible for putting the blockchain technology on the market and caused a massive hype around this new technology. Blockchain's success created a new wave and there were people trying to figure out if this technology could be applied to other industries as well. The growth of start-ups has been consistent for a while now and these are the companies who are finding applications for Blockchain in their organizations.
It is easier to introduce blockchain technology when establishing operations as a business instead of adding it to an already developed business structure. Startups have utilized the decentralization and uncomplicated infrastructure blockchain helps create. These new organizations are being able to apply blockchain as a part of their business models in a correct manner from the get-go and it is doing wonders for them.
The use of Blockchain technology by other industries has certainly increased and it is not simply limited to cryptocurrency now. It is already associated with IoT and this association seems very promising. The traditional businesses are also keen on incorporating new technologies in their operations and new businesses are doing it from the beginning. This technology has interesting and unique applications which will be useful for different businesses in different sectors. The blockchain technology is definitely expected to make gains and have lasting impacts on businesses in the present as well as the future.
15,531 total views, 6 views today