Healthcare Technologies
Healthcare is one of the most basic and essential necessities for people in today's world. The healthcare sector plays an important part in the life of people by providing the best possible care to patients. The technological boom over the last decade or so has left an impact on every industry including healthcare. New technologies have come into light which is specific to healthcare and have proved beneficial for the overall application of healthcare. Some of the healthcare technologies are: –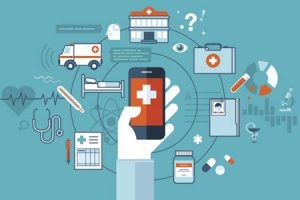 The Cloud and Big Data
The Cloud in healthcare, in simple terms, means using hardware and software to carry out services by using the internet. The Cloud is a unique and innovative technology which has been developed and tweaked specifically for the healthcare sector. Using the Cloud, healthcare professionals, as well as the patients, are able to access files and data by simply using devices with an internet connection. Due to the Cloud, a large bulk of information can be stored for minimum costs with the benefit of better backup and protection of sensitive data.
Collection of huge amounts of data from different sources to use for analytical and at times for research purposes is what Big Data is all about. In healthcare, there is a need for storing data; when this data is analyzed it is for the overall improvement of the healthcare sector. When the collected data is analyzed is can help to reduce the cost of healthcare, improve the quality of life, development of new treatments and medicines, preventable deaths can be avoided, prediction of epidemics, efficiency, and quality care, reduction in wastage from healthcare to list a few.
The Cloud and Big Data are also interconnected technologies in healthcare. The Cloud is an important tool in healthcare for the storage of data and Big Data is invaluable for its analysis. Big Data gets improved access to data because of The Cloud. In IT healthcare professionals, The Cloud is already being used or plans are in place to use The Cloud for analysis purposes under Big Data.
Telemedicine
Telemedicine can be put into perspective in healthcare by dividing it into two main parts – Telemedicine can mean video consultations which are two way or the transmission of data in healthcare like the ECG (Electrocardiograms). Telemedicine is gaining a lot of traction in the healthcare industry as it diverging into different healthcare fields instead of being limited to one particular function. Telemedicine is one of the earliest healthcare technologies which has continuously shown positive effects.
Telemedicine has proven beneficial for a remote healthcare system. Some studies show that the use of telemedicine has proved especially useful in a rural setting where the healthcare sector is limited or constricted due to various reasons. With the help of telemedicine, healthcare professionals can now diagnose, evaluate and treat patients simply through video calls or even smartphones which actually being physically present at the place.
Telemedicine has also helped improve jobs in the healthcare sector for positions like – medical assistants for example. The other benefits of telemedicine for patients are the reduced physical efforts to get treatment; with telemedicine waiting time for patients has reduced, access to healthcare has improved in rural and remote areas and has also increased healthcare efficiency which leads to better cost saving.
Also Read – Healthcare and Technology
Artificial Intelligence
Over the last few years, Artificial Intelligence has made a lot of headway in various fields and healthcare is one of those fields. A.I. has shown a lot of promise since its introduction in the healthcare sector and the developments are still underway. A.I. seems to have the potential for changing and reinventing healthcare almost completely. The impact of A.I. in the healthcare sector has been very positive compared to other sectors.
Artificial Intelligence works n algorithms; these algorithms in healthcare are able to mine medical records, create medicines and drugs and help design treatment plans much faster than actual medical professionals. A.I. has also contributed immensely in doing repetitive work, consultation through digital channels, medication management, health monitoring, system analysis for healthcare and so many more tasks.
In the US, 86% of healthcare organizations are already utilizing some sort of Artificial Intelligence technology in their operations. Many healthcare industries are actually investing in A.I. projects and it is believed by experts that healthcare industries will send up to 54 million dollars on the development of A.I. projects by the year 2020. A.I. has proved to be cost saving, more accurate, time-saving and efficient in its applications so far.
Healthcare Industry is an ever-evolving industry and it has adapted to new technologies in it's operating systems which have proved to be benefitting the people. There are many healthcare technologies being used and developed to increases efficiency. It is a revolutionary time for the healthcare industry right now and it will be interesting to see what comes next.
3,174 total views, 3 views today